Celebrate with us
The University of Wisconsin–Madison is honored to celebrate the investiture of Jennifer L. Mnookin as chancellor and 30th leader. This special ceremony, typically held within a chancellor's first year in office, formally places a new academic leader in the role and sets the direction and future priorities of the university.
You are invited to celebrate with Chancellor Mnookin and delegates on April 14, 2023, by joining the investiture ceremony live stream or attending a watch party. In the days leading up to the ceremony, a series of events will be held for the campus community. All are encouraged to participate in this campus-wide celebration.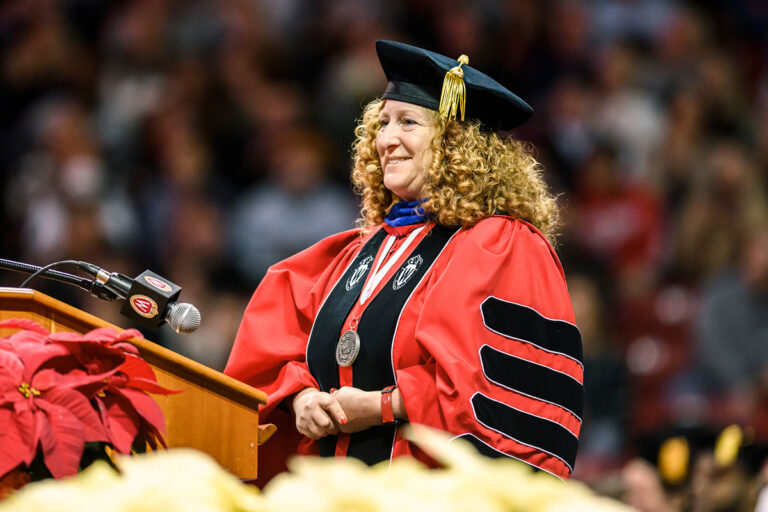 April 13  |  1:30 p.m.
Symposium – Discover Past, Present, and Future
Hear from award-winning UCLA and UW–Madison leaders as they discuss black holes, neutrinos, and life in our galaxy. The symposium will take place at Union South.
April 14  |  12 p.m.
Campus Community Picnic
After the investiture ceremony, a celebratory picnic will be held for the campus community at Library Mall. Free food and entertainment will be available.
What is an investiture?
Defined as the "act or ceremony of conferring the authority and symbols of a high office," an investiture has a long history dating back to the Middle Ages.